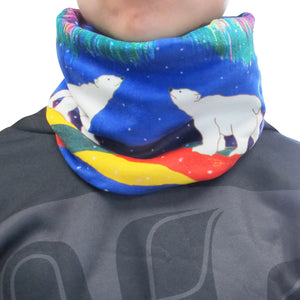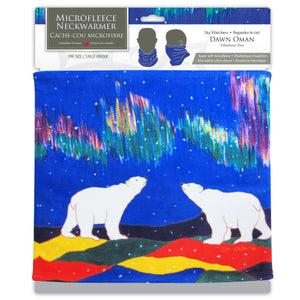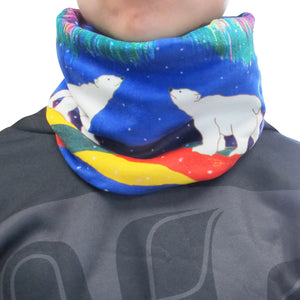 Dawn Oman Sky Watchers Microfleece Neckwarmer
Design by Yellowknives Dene Native Artist Dawn Oman.
"The Polar Bear is known as the wise, powerful 'Great Lonely Wanderer'. The Bear clan members were the strong and steady police and legal guardians." - Dawn Oman
100% Polyester, One-size. 
Super soft microfleece, stretch to fit around neck. It can be pulled up to cover the ears and nose.
Double-layer provides warmth and protection against wind.
Machine washable.