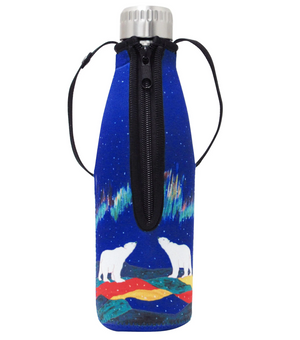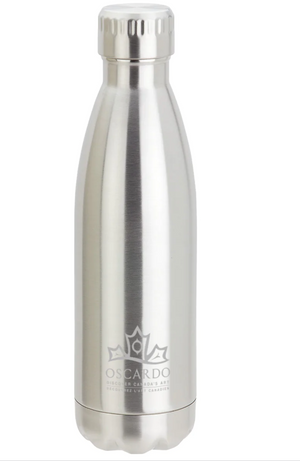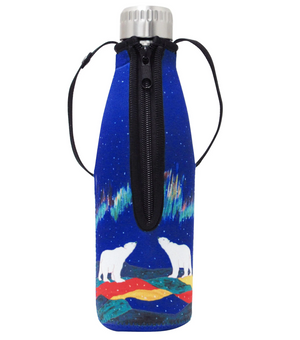 Dawn Oman Sky Watchers Water Bottle and Sleeve
Design by Yellowknives Dene Native Artist Dawn Oman.
The Polar Bear is known as the wise, powerful "Great Lonely Wanderer." The Bear clan members were the strong and steady police and legal guardians.
Stainless steel water bottles are BPA-free, double -walled for maximum isolation, with the capacity of 500 ml.
Water Bottle Sleeves comes with easy- to- carry strap and a zipper for easy removal and cleaning. They are PVC, BPA and latex-free.