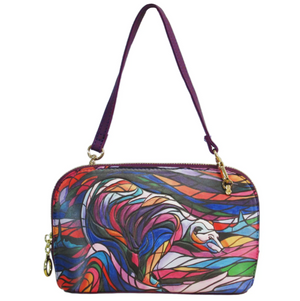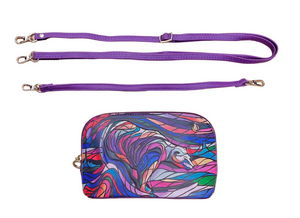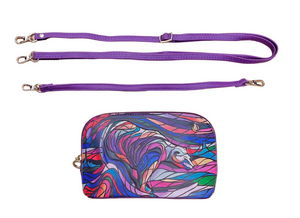 Don Chase Salmon Hunter Convertible Crossbody Bag
Designed by Ojibway artist Don Chase.
Grizzly bears love wild salmon which are abundant in coastal streams. When the salmon are abundant, the grizzly bears thrive, grow, and produce more cubs.
Convertible Crossbody bags can be used 3 ways - Clutch, Handbag, and Crossbody Bag.

21cm x 14cm x 6.5cm
comes with a short strap and a long strap
short strap can be attached with both ends to the zipper to use a s clutch
2 mesh interior pockets for small items