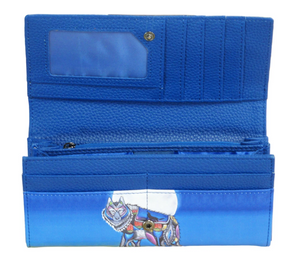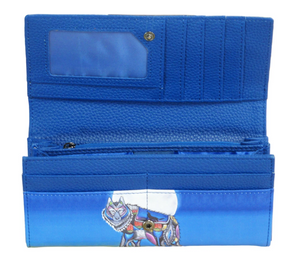 Jessica Somers Wolf Wallet
Designed by Abneakis and Métis artist Jessica Somers.
Humility is represented by the wolf. Humility is to know your place within creation and to know that all forms of life are equally important.
Wallets are made from synthetic leather measuring 19x10x3 cm. The wallet has 14 card slots, 6 pockets, and a zipped change pocket. Packaged in an elegant box that comes with a protective pouch.