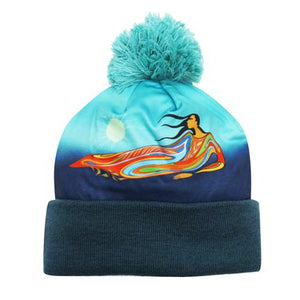 Maxine Noel Mother Earth Winter Thermal Hat
Designed by Sioux artist Maxine Noel.
"With the cleansing Waters and the warming rays of the Sun, Mother Earth flourishes." – Maxine Noel
Adult size. Double-layer construction offers maximum heat retention and long-lasting warmth. 100% polyester outer layer and 100% acrylic inner layer in soft-spun knit.