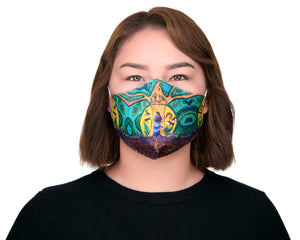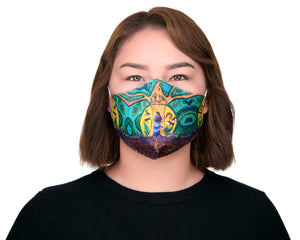 Leah Dorion Strong Earth Woman Reusable Adult Face Mask
For each mask that is purchased, we send a mask to an Indigenous child or youth in our Indigenous communities.
Strong Earth Woman
Designed by Métis Artist Leah Dorion.
Strong Earth Woman honors the important physical, emotional, mental, and spiritual connection women have with the earth.  The earth teaches us that we need balance in order to be healthy and well.
Reusable Masks have 3 layers with adjustable ear loops. They have a pocket inside for the filter. The outer layer with the design is 100% Polyester and the inner layer and lining are 100% Cotton. They are washable, in adult size, unisex. 
This is a non-medical use face mask. Click here to read the Government of Canada's guidelines concerning the non-medical use of face masks.