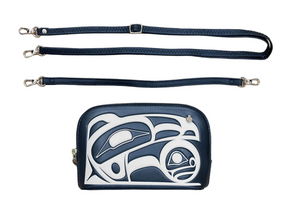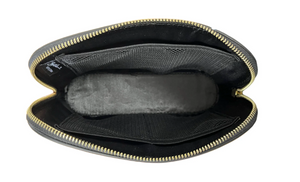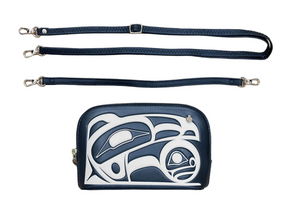 Roy Henry Vickers Raven Convertible Crossbody Bag
Designed by Tsimshian Artist Roy Henry Vickers.
"In our stories, Raven is trickster and creator. Black Raven is trickster and white Raven is creator. Raven is my Chiefly crest from the House of Walkus, Wuikinuxv, B.C. " R.H. Vickers
Convertible Crossbody bags can be used 3 ways - Clutch, Handbag, and Crossbody Bag.

21cm x 14cm x 6.5cm
comes with a short strap and a long strap
short strap can be attached with both ends to the zipper to use a s clutch
2 mesh interior pockets for small items